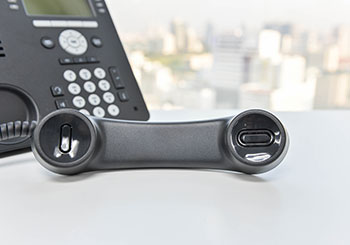 For any business, reliable and timely communication within and outside the organization is a critical part of success. It enables companies to communicate effectively with customers and deliver high standards of customer service. And to facilitate that, a business needs to have a robust communication system in place. Mobility is also a key element in teamwork, allowing employees to collaborate easily from wherever they are located, providing companies the opportunity for employees to work efficiently away from the office.
Hawk iSolutions Group, Inc. has partnered with Affiliated ComNet to provide a superior choice for business phone lines, business phones, and comprehensive applications at the most affordable rate.
Let Hawk iSolutions Group's VoIP service provide the benefits every business needs today:
Affordability – Clear Cloud UNISON provides you with business phone lines, business phones, mobility solutions, and more - typically at a lower price point than your legacy business phone lines alone.
Survivability – In the event of a network outage, power failure, or natural disaster, Clear Cloud UNISON can be designed to provide continual business phone service. If preferred, your local business phone service plan can also be transparently redirected to other personnel, or even regional or global offices - ensuring maximum uptime while eliminating business interruptions.
Availability – Clear Cloud UNISON allows you to simultaneously ring your desk phone, other office phones, other offices, mobile phone, or the destination of your choice - ensuring your Availability to do business today before your callers become a customer of your competitors.
Flexibility – Automated Attendant, ACD, Dial-by-Name, Call Recording, custom announcements playing to callers on Hold, Scalability, and much more, are also available to ensure maximum results for your specific business requirements.
Simplicity – Saving money, increasing your availability, maximizing business communications uptime, scaling with your business, and growing your revenues, is easier than you might think.
If you're not happy with your current phone solution, have outgrown your existing system, or are looking for new features, call us today and let us help you make the right choice.