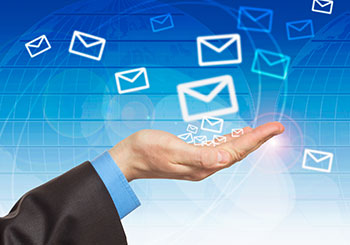 When it comes to doing business, email is the communication king - and the downfall to email is SPAM. SPAM is an Unsolicited Commercial Email (UCE), which is used to advertise products and services for phishing purposes or to drive recipients to compromised or malicious sites with the intent of data or monetary theft. SPAM costs virtually nothing for the sender, however the recipient pays dearly for time lost (handling the volume of SPAM in each mailbox as well as the payloads delivered by SPAM) as well as the unproductive use of bandwidth to deliver this dangerous message.
The best way to protect your business against the rising multitude of cybersecurity attacks is to take a proactive approach. In other words, outsource an additional layer of security to help ensure that threats don't ever manage to reach your network in the first place. HAWK iSPAM offers an unprecedented degree of flexibility, is comprehensive, and offers multi-layered protection against today's email threats.
Let Hawk iSolutions Group's SPAM service provide the benefits every business needs today:
Total Control Email Security – Provides many different layers of protection for defense-in-depth of one's inbox. The service is uniquely configurable, providing the versatility to meet each end-users requests. Total Control blocks spam, viruses, and volume-based attacks before they reach the corporate network. The service includes automatic inbound email queuing to assure email continuity in the event of a local server outage and also has outbound email filtering to protect one's reputation and help to avoid IP address blacklisting.
RADAR (Archiving, Discovery and Recovery) – Rapid message retrieval. Comprehensive search scours attachments for keywords.
Email Encryption Services – Affordable encryption to ensure privacy and meet regulatory compliance requirements.
If you want to take back control of your email account, or need a solution that can be customized to the needs of every individual, or would like the ability to identify address-sharing and locate the sources of spam, call us today and let us help you get started.