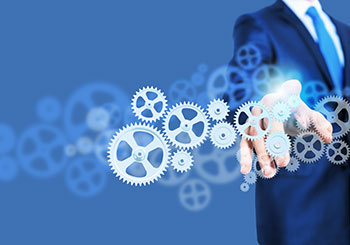 Hawk iMANAGE proactively provides our customers with managed technology support and guidance. The result is more efficient operations, reduced outages, and rapid support when you need it. This type of service model directly translates into efficiency for our customers and cost savings for you. You do not lose valuable business hours hindered by technical issues and waiting for a typical run-of-the-mill break-fix team to arrive on-site. As your managed service provider, HAWKi will assert responsibility for the functionality of the technology service for your organization. You will benefit from predictable pricing and the ability to focus on your core business concerns rather than technology management chores.
When you sign up with our managed services, you will enjoy these benefits:
Predictable pricing – not just cost effective, forecast and budgeted.
Focus and Scale – Our core business is solving your problems as efficiently as possible, using a well-defined set of tools and processes.
Proactive – We deliver infrastructure to our customers designed with a proactive mindset. While we resolve today's problems, HAWKi will plan the next steps to prevent problems facing our clients.
Hire the best IT people – HAWKi operates in a wide variety of clients utilizing a common core set of products that provides our skill depth. When a problem arises, we leverage our internal expertise as well as the knowledge of our manufacturers and distributors, delivering the best technology support. Hiring HAWKi helps you avoid being an IT recruiting manager.
Understand the platform – We do not claim to know everything there is in the IT World. This is why we focus on a set of core products and become experts in supporting them. We partner with Microsoft, Lenovo, WatchGuard, and other select manufacturers to provide a solid solution to our customers.
Work in the long-term – We not only look at the current needs and requirements you face today, we also understand the vision and direction you set for your organization. HAWKi will design, deploy, and support the technology solution that will adapt and grow with that vision in mind.
You can rest easy when you put your technology support needs in our hands. Contact us today for more information.